THERMOSTATIC VS. MANUAL GRIDDLES: HOW TO CHOOSE
07-07-2021
THERMOSTATIC VS. MANUAL GRIDDLES: HOW TO CHOOSE
Manual Griddles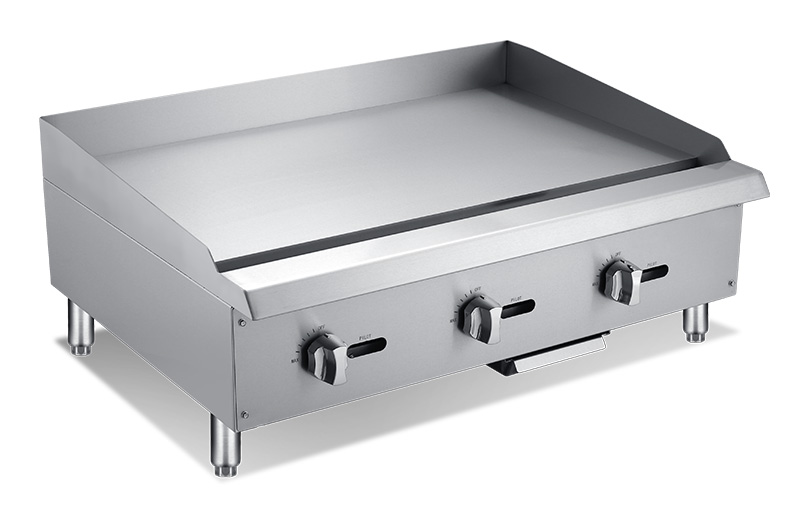 A manual griddle has controls similar to a commercial range with adjustable dials (low, medium, and high settings with a few notches in-between) to control the size of the flame or heating element temperature under the griddle plate. As soon as you drop cold food onto a hot manual griddle, the surface temperature of the griddle plate drops which could require a manual adjustment to keep the temperature consistent.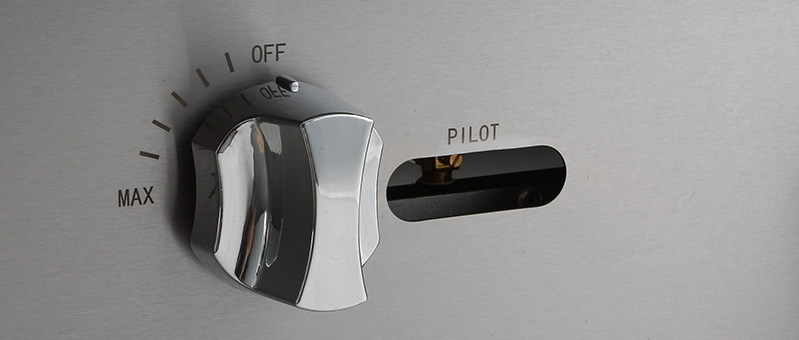 Thermostatic Griddles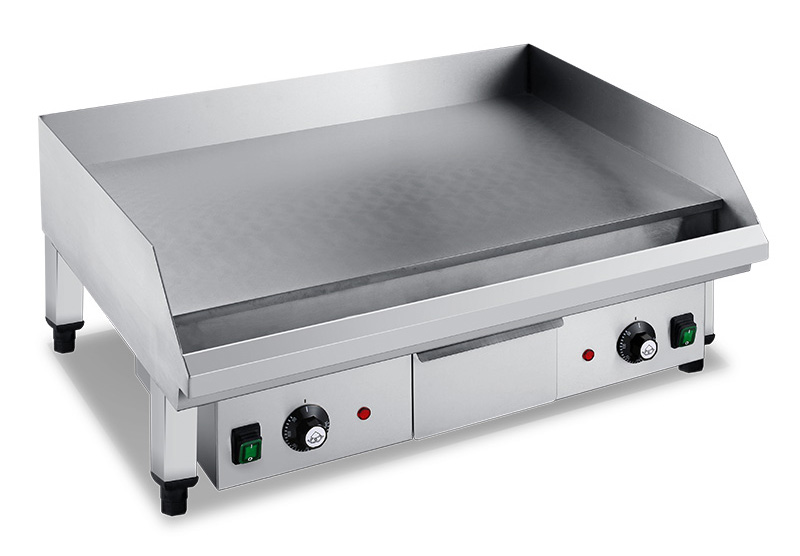 A thermostatic griddle has controls similar to a commercial oven with adjustable dials that read exact temperature settings (rather than low, medium and high). For example, if you want to cook something at 375°F you set the thermostat to the desired temperature and the griddle plate will maintain that temperature within a couple degrees. The griddle automatically adjusts to hold the desired temperature.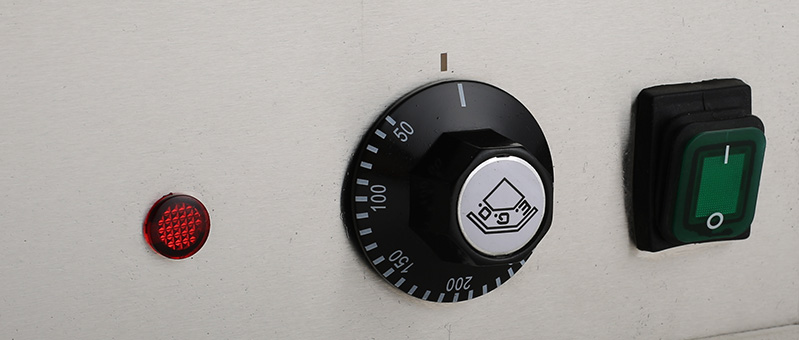 How to Choose
If you are using a griddle to cook a variety of foods requiring a wide range of temperatures, a manual griddle is the way to go. The flexibility will be in your best interest and you can then control the amount of electricity/ gas that is fed to the elements/burners.
If you're a breakfast joint using a griddle to dominate flapjack orders or a burger bar ripping through hamburger requests like they're going out of style, I recommend a thermostatic griddle. In those instances you will want a consistent surface temperature so you can set it and forget it. Plus, if you're serving pancakes and burgers "all day" you need to focus on the toppings – not the griddle temperature.